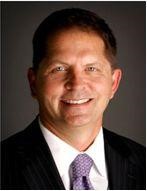 Hello, I'm Steve Warta, founder of Roadmap Wealth Management, LLC.   
Roadmap Wealth Management (RWM) is a Registered Investment Advisor (RIA), providing financial planning and managing investments for individuals.  We put our clients' interests first!  RWM uses a fee-only compensation model, which includes an hourly fee for financial planning and an asset based fee for managing the investments. Learn more about how we work with clients: watch video
Corporate Vision:
Our Mission: To help business owners/retirees over the age of 50 organize complex financial decisions into a strategic plan that achieves their goals and objectives.
Our Approach: Utilize time-tested techniques to obtain information that puts our clients' interest above our own.
Our Objective: To turn numbers into Dreams.  To safely compound our clients' portfolios in a tax-efficient manner, while being accepted into our clients' family as a trusted advisor.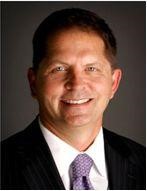 Steve J. Warta has 30+ years of experience in financial planning and managing investments.  He has been a Certified Financial Planner since 1987 and continues to help individuals become successful with their planning.

Explanation of Professional Designation Qualifications:
CFP®
The CFP® designation is for a Certified Financial Planner®.  CFP® professionals must pass the comprehensive  CFP® Certification Examination, satisfy the CFP Board's Fitness Standards for Candidates and Registrants, agree to abide by CFP Board's Code of Ethics and Professional Responsibility and Rules of Conduct, and comply with the CFP Board's Financial Planning Practice Standards.  To obtain the designation, a  CFP® professional must also have three years of professional experience in the financial planning process.  To maintain the  CFP® designation, a minimum of 30 hours of continuing education must be completed every two years, along with continuing compliance with the CFP Board's rules and standards.
ChFC®
The ChFC® designation is for a Chartered Financial Consultant®.  A ChFC® has completed an extensive educational program, consisting of nine or more college-level courses on all aspects of financial planning from The American College, a non-profit educator with the highest level of academic accreditation.  The average study time for the program is over 400 hours.  A ChFC® must adhere to strict ethical standards and meet extensive experience requirements.